Ledinek
As experts in complex processing of massive wood, planing and profiling, finger jointing and engineered timber, LEDINEK tackle the challenges of modern lifestyle and ensure the state-of-the-art technology of their products from product design to delivery and installation. Expanding business field worldwide, and representatives are in 25 countries around the globe, 15 European and 10 overseas.


A full range of industrial moulders and planers.
Enhanced with innovative ideas; powerful not only in terms of immense motor power but also sophisticated software and clever setup; robust in design and of the highest quality components; topped off with years of experience. Feed speed of moulder enable to max 1,200 m /min by StratoPlan, and specification of planer enable to process over 1,000 mm wide beam by Superles.


High speed continuous finger jointing system KONTIZINK is for production of boards with single piece milling system that produces vertical finger joints at astonishing feeding rates. Enable to feed and shape random length lamella up to 120 pcs /min without stop according to continuous cycle. And original chain press with the patented KONTIZINK pressure buildup system enable to joint up to 120 m /min. Installation of Kontizink in Japan have already three plant, and it is assessed as an innovative machine of finger jointing system to solve the weakness of glulam plant.


Offer complete CLT production lines for cross laminated timber panels. CLT production capacity from 5,000 m3 per shift per year up to over 150,000 m3 by X-PRESS with all other auxiliary equipment. X-PRESS enable to produce 3m x 12m size of panel, and LEDINEK produce complete CLT production line with planer, finger jointing and press.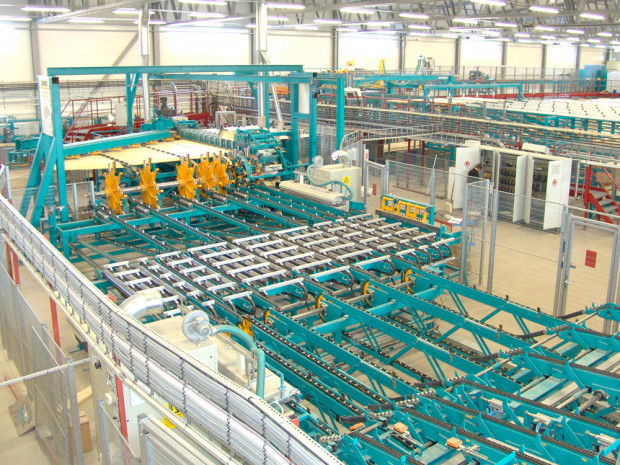 KONTIZINK M4000/5000


Japanese patent for KONTIZINK


X-PRESS


STRATO PLAN

TEL:+81-82-277-5775
FAX:+81-82-278-3143